Fall in Love with Eyelet Curtains: 7 Reasons Why We Absolutely Adore Them.
by KRISTEN PHANG
Whether you are a new homeowner who purchased your first apartment or a long-time homeowner who wants to change your environment, you will likely put up at least one eyelet curtain in your house.  
This curtain style has become a classic choice for modern homes in the last century. You can find it in apartments, terrace homes and bungalows. You can see them in living rooms, bedrooms, waiting rooms and our bathrooms.
If you keep an eye out, you will see this simple yet grand curtain style in dressing rooms, cafes, restaurants, studio theatres and retail stores if it suits their vibe.
But what's the big deal about these eyelet curtains? Why is it about them that makes them so popular?
In this article, we will show you 7 reasons why eyelet curtains have caught our eyes.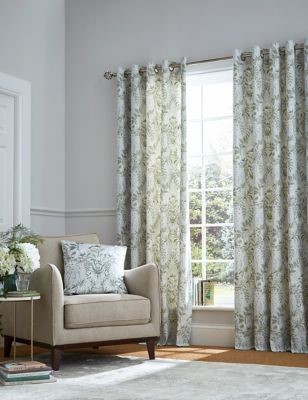 1. They form clean, crisp, deep folds in their fabrics.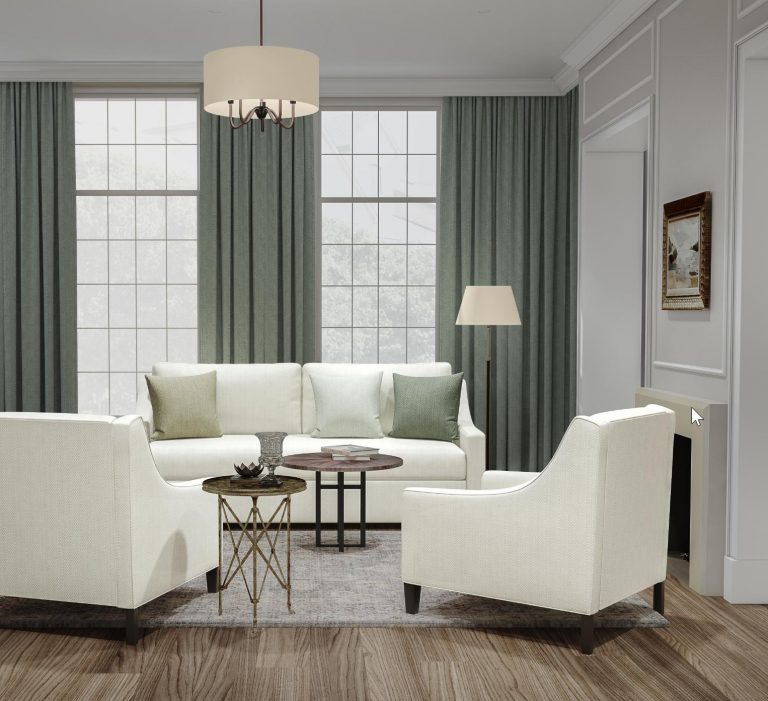 Eyelet curtains, also known as grid or grommet curtains, are defined by their uniquely simple folds.
Their folds are formed by rings called eyelets embedded at the top of the curtains. The cloth doesn't crease or bunch together when the rings are threaded through a rod, ribbon or cord.
Instead, the cloth forms crisp, clean folds that are evenly spaced out. When the curtains are drawn, the folds rest against one another. Its lack of knots and ties also creates deep folds that cover the length of the whole curtain. If you look closely, you can see the rods and rings between the folds!



Eyelet curtains are a breath of fresh air in the interior design world. Unlike other curtain styles, eyelet curtains don't use complicated folding patterns to create luxurious designs. Instead, they let the cloth hang naturally from the rod. 
This clever design gives the curtains a crisp, neat appearance while retaining an unexpectedly organised symmetry. It offers designers the option to create simple yet purposeful room designs.
While eyelet curtains can technically fit any style, their definitive, clean shape makes them the perfect fit for modern interiors.


2. Eyelet curtains are very easy to assemble.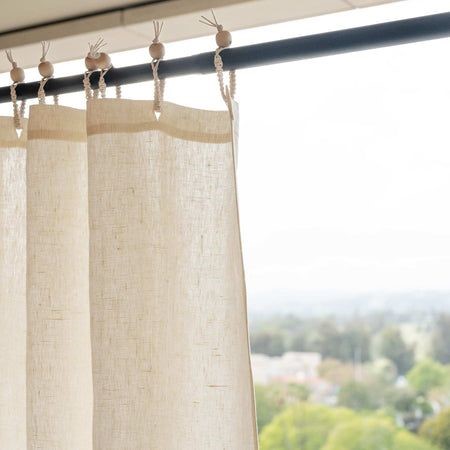 Aside from the curtains, only 3 other parts are needed to build its structure: the eyelets, the rod, and the finials.
The eyelets, also known as grommets, are the 'hooks' that attach the curtains to their rod. They are rings made out of plastics, rubber or metal.
The rod is usually a metal or wooden pole that holds up the curtains along your door or window. If the curtains are made of lighter fabrics, like linen or chiffon, the rod can be replaced with a wooden rod, ribbon or cord.
Finally, we have the finials: stoppers placed at the ends of the rod to prevent your curtain from slipping. We don't want your curtain to fall about, now do we?
And that's it! Eyelet curtains are designed to be super easy to assemble and disassemble, making it convenient to wash your fabrics or change the curtain's design.
You don't need to worry about motorised mechanics, lining tape or hooks! All you need to do is climb a step ladder, take the rod off its supporting hooks on the wall and detach the finials to remove or weave in your curtains.
Kuala Lumpur is one of the most overworked cities in the world. We simply don't have time to attach hooks to our curtains or refold them in elaborate patterns. With eyelet curtains, you can change your curtains in 10 minutes and save your well-earned weekend
3. Every part of its design is a visual experience.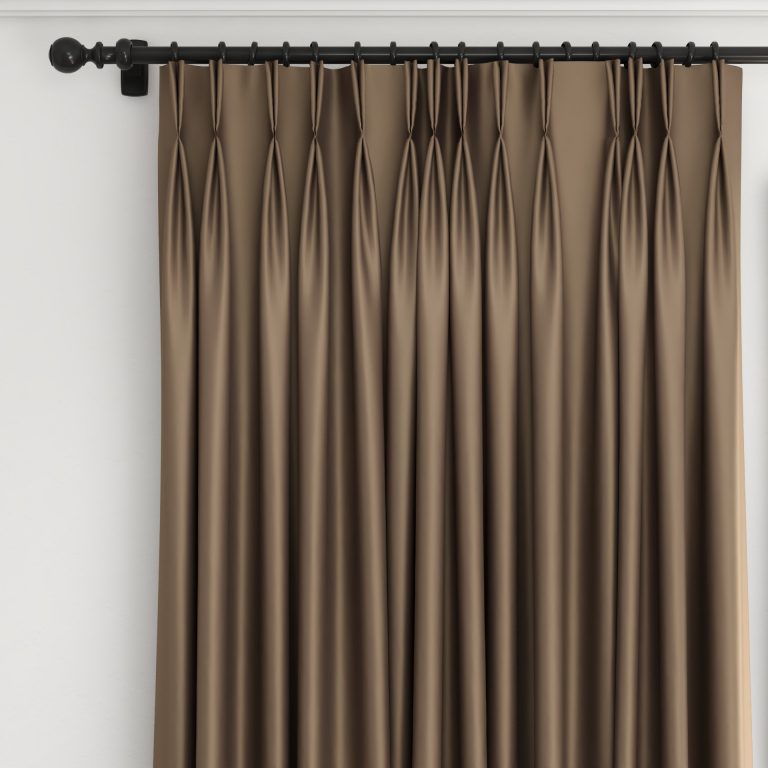 No matter where your guests are, whether they are near or far away from the curtains, they can see every part of your eyelet curtain. They can see the rod that holds the fabric up, the eyelets in the fabrics and the finials at the ends of the rod.
Because every part of the curtain is exposed, making smart design choices for the eyelets, rods and finials can enhance and support your curtain's overall style.
For example, plastic eyelets can come in a variety of colours. They can be white, black, scarlet, azure blue, violet, turquoise, gold, silver, matte grey and more.
With a bit of colour theory, you can complement the colour of the eyelets with your bathroom curtains. Plastic eyelets also give off a fun and playful vibe, which works well for children's playrooms or bedrooms.

You can use metal eyelets instead if you are looking for a classier ambience for your living room. There is surprisingly an impressive range of metal rings to choose from: gold, silver, brass, nickel, bronze and copper. 
Each metal has its own texture and hue, so it would be easy to find just the right eyelet for your classy home. You can also add elegant finials with elaborate engravings or simple designs to support your style.
4. It can support all types of fabrics.
Partially Patterned curtains
Don't underestimate the structure of an eyelet curtain. While its simple form may look flimsy, eyelet curtains can be very sturdy with the right materials.
There is a variation of an eyelet curtain called grommet curtains that is made for heavy curtains. Grommet curtains use thick metal rods to support bulky cloths like tarps, velvet and flannel. They use two eyelets, which are placed on both sides of the cloth to reinforce the thick fabrics.
With the right materials, you don't have to worry about your curtains sagging or falling under their weight.
5. Eyelet curtains can be hung in most rooms.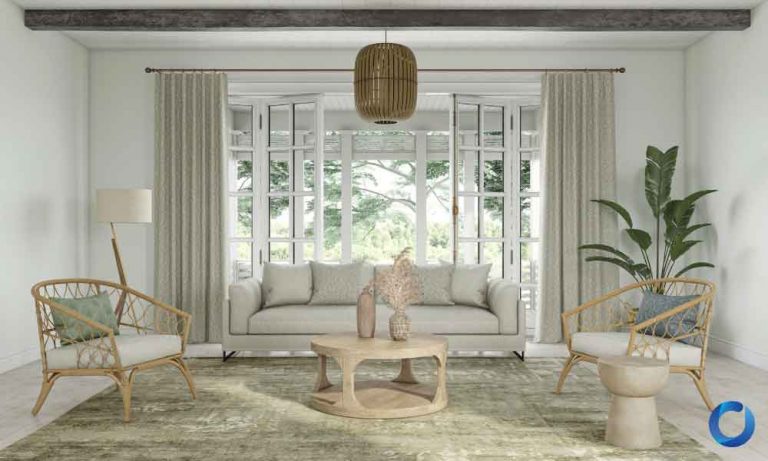 Thanks to the versatility in design, eyelet curtains can be used in every room to suit different needs.
In living rooms, eyelet curtains are often statement pieces when placed over a large doorway or window walls. With the right fabric and layering techniques, your curtains can get the right mood for your family and guests. They are also a great hiding spot for your children when they play hide and seek!
In bathrooms, we don't need fancy curtains. However, we do need shower curtains to protect our privacy and prevent water from splattering everywhere.
The only exceptions are the storage room and kitchen. If eyelet curtains were installed in the kitchen, they would get stained or wet easily. While it's not wrong to put them in a storage room, eyelet curtains are usually full-length curtains, and that kind of length is often unnecessary. It just collects dust!
6. You can have layers of eyelet curtains for maximum utility!
Wait, did we mention something about layering curtains in our last segment?
Yes! With eyelet curtains, it is possible to have multiple layers of curtains hung above your window or door. (But most of the time, we only need 2 layers.)
Layering curtains on top of one another can expand your design options and functionality.
Aside from looking amazing, a good curtain will:
protect your privacy.
block out heat, wind and noise.
control the natural lighting of its designated room.
Most curtains fulfil these requirements with one layer. However, layering eyelet curtains give you a range of control over these factors. One of the best layering combinations that have this effect is solid over sheer.
The solid over sheer combination is made when a thick, solid curtain is placed over a light, translucent sheer curtain. By drawing a sheer curtain, you can limit the amount of sunlight streaming into the room. To block out sunlight completely, just pull the solid curtain over it.
This layering option can also control the amount of heat and noise coming into the room. It also gives the room a sense of grandeur.
Other layering options include sheer over solid, which has the same functions as a solid over sheer but has a more elegant appearance, and sheer over sheer, which has a lot of fun yet gentle design options if your sheer curtains have different patterns and colours.
Eyelet curtains are not the only curtains that can be layered, but it is common for homeowners to layer eyelet curtains because they are easy to install.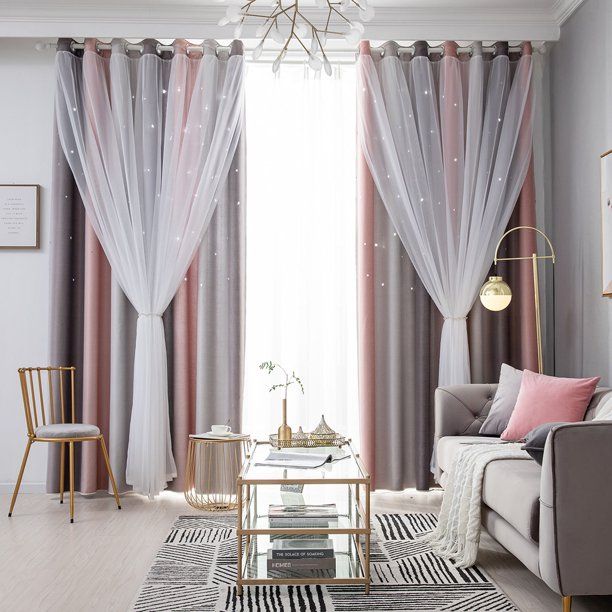 7. It is the most affordable curtain option for home decors.
With all these variabilities and design options, purchasing and designing with eyelet curtains can't be cheap, right?
On the contrary, it is actually one of the most affordable styling options!
Because of its simple structural design, you don't need to hire special services to help change your finials or rods. All you need is the right part, and you can assemble it yourself.  
It's not difficult to find designs for individual parts of the curtains either. The components of the curtains are simple enough to make. You will be surprised by the wide variety of choices you can find. Just look through online shopping platforms like Shopee and Lazada, and you can find decent finials.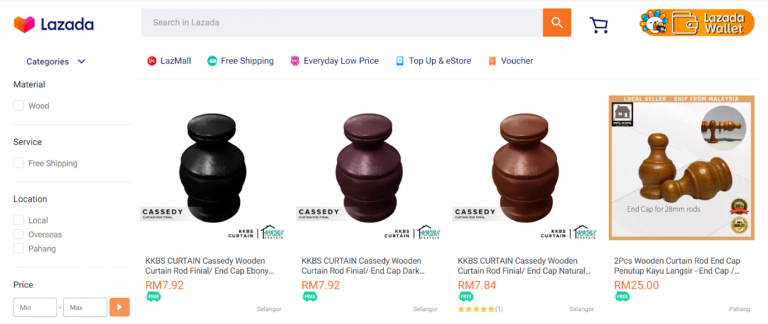 However, do we recommend visiting a furniture shop to ensure you get the right size for your eyelet curtains.
Now the fun part: fabrics. You can find eyelet curtains in every colour, tone and texture within your budget. So, whether you are looking for a matte shade, printed patterns or sparkly curtains, you will find plenty of options that suit your style.
Just take note that different fabrics have different costs per yard. Eyelet curtains are affordable, but silk is not cheap.
Acacia Fabrics provide all of these options for your eyelet curtains. That's because we specialise in providing a wide variety of quality upholstery fabrics, so you will have the freedom to bring your dream home to life.
If you want a pop of colour, we recommend the Cyborg curtain collection as this palette has very rich hues. If you want something more professional and minimal, Stylise has a good greyscale range with subtle wood bark textures.
You can start exploring these fantastic colour palettes by looking through our catalogue here: https://www.acaciacurtain.co/collections/

If you need some design advice, you can check out our articles about how you can design eyelet curtains in apartments and bungalows. 
Overall, by making minimal changes over time, redesigning eyelet curtains is one of the cheapest design options for curtains.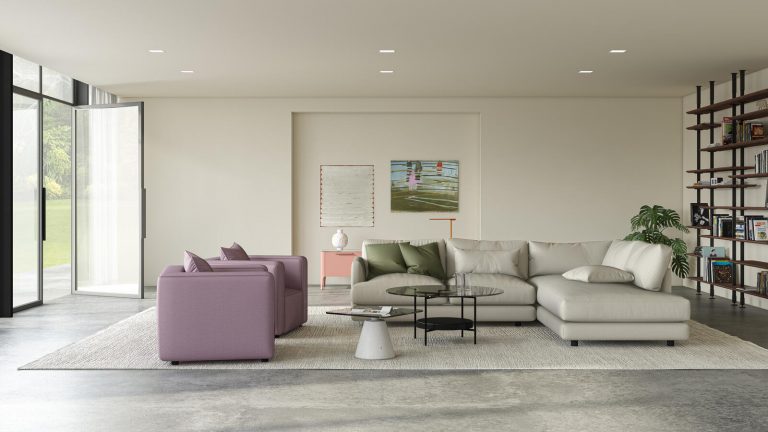 Eyelet curtains are incredibly accessible in design, functionality, and even for our budget.
No wonder so many people purchase these curtains – it's so versatile that it would be a waste not to use them.
If you are searching for the perfect curtain to express your personality at home, talk to our sales representatives in here.