Blackout Curtains: Pros and Cons
by Jade Wong
Blackout curtains are flexible furnishing pieces which belong in almost any space – bedrooms, living rooms, offices etc. Fortunately, with the vast array of designs, textures and properties Acacia Fabrics offers, one will never be at a loss for trendy curtains which perfectly fit your space. Known for their opacity, blackout curtains remain bold interior statements in one's home; yet, blackout curtains are not simply decorative pieces, but are made to appeal to practical homeowners and office decorators with their many functional characteristics. This article discusses both its pros and cons (and how these cons can be overcome) to assist the savvy shopper in making an informed decision.
Keep It Private
We often find comfort in solitude within our homes, away from prying eyes. Especially if the room faces the main road (or worse, your mother-in-law's house), blackout curtains offer uninterrupted exclusivity in your private enclave in a way no other curtains do. Draw the curtains if you're feeling more amiable or simply shut them when you long for exclusivity – blackout curtains allow you the freedom to choose.
Hello Darkness, My Old Friend
With increased globalization, sleep patterns for some of us may have changed as we work to accommodate our colleagues and clients living in different time zones. Some of us may end up sleeping while it is bright, but working hard into the night. Carskadon (1986) suggests that quality sleep, which has been linked to helping boost one's moods and immune system, is facilitated by sufficient darkness; as such, blackout curtains go far beyond fashion for people with these sleep schedules. To them, blackout curtains are a necessity to remain healthy and happy.
We Live To Drown You Out
Some of us, on the other hand, are light sleepers – stirred by the slightest sound. While living in the city may afford us the luxury of convenience, it often exposes us to the ruckus that comes with it; traffic, neighbours, pets that happen to be awake at 3am etc. Due to the denseness of the fabric, blackout curtains, which are sometimes referred to as soundproof curtains (and for good reason!), are excellent noise absorbers – textured blackout curtains are even better. No more next door screaming kids (Disclaimer: Blackout curtains do not protect against indoor screaming kids.)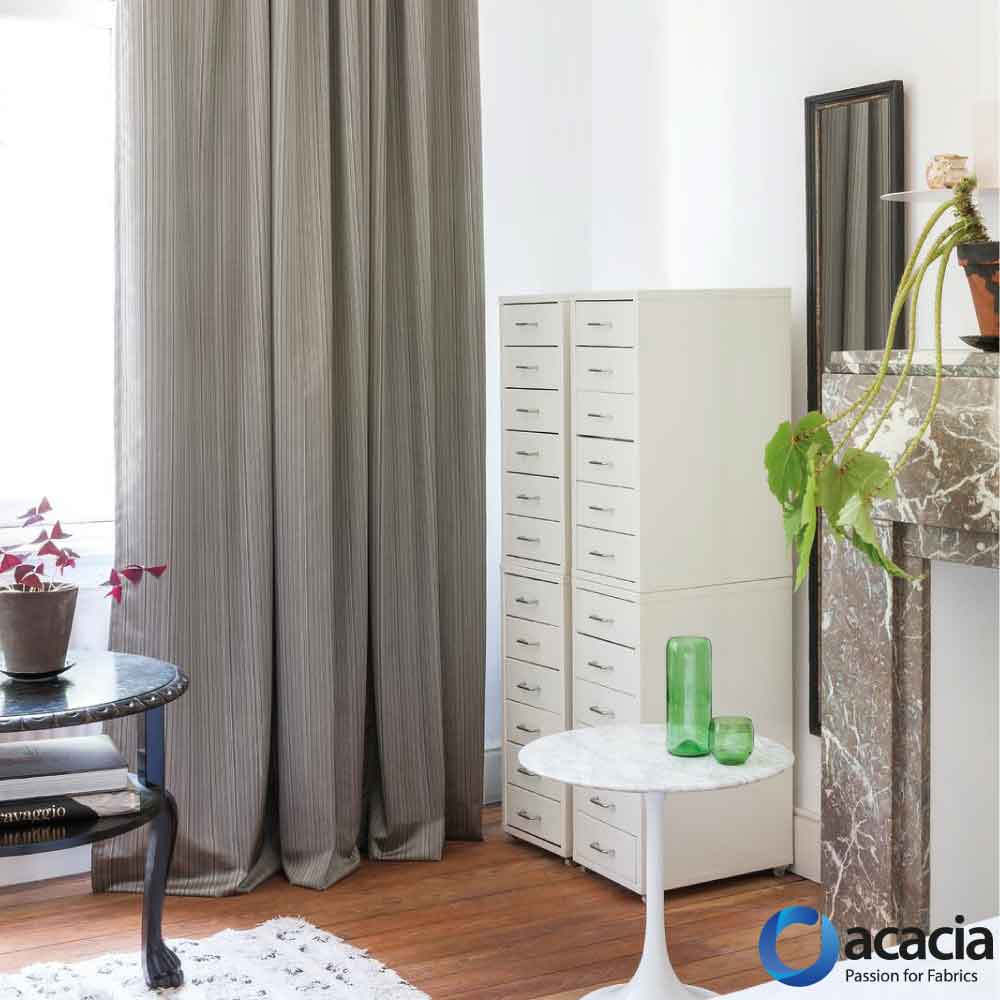 Always Use Protection
Additionally, the opacity and thickness of blackout curtains allow it to absorb UV Rays from the sun. This protects your floor and furniture, allowing them to be more durable and saving you more in the long run. Consider our UV-Pro range of curtains which are made specially to deal with constant exposure to these harmful rays.
Positive Energy
Up to 25% of thermal energy is transferred in and out through the windows. Blackout curtains act as a barrier, reducing heat transfer and thus, organically helping your home keep cool during the summer and warm in the winter months. This helps you use your heating and cooling systems more effectively, possibly even helping you save cost!
Things to Take Note Of
1. Shake Me 'Til You Wake Me From This Bad Dream
Due to its opacity, installing blackout curtains may mean that your room may be in perpetual darkness even when it is bright outside. If your sleep cycle is like the majority of the population, this may mean slight difficulty in waking up. Fortunately, many companies now offer automated curtain controls which draw the curtains at your selected time so you can have a fresh morning, but also sleep soundly.
2. Quality Control
It is extremely important that the fabric for your blackout curtains is made of durable material which does not degrade even under UV-Ray exposure. Some synthetic materials, especially PVC, may melt if the sunrays are too strong and may emit harmful fumes. Thankfully, many of our fabrics are proud recipients of the Labo-Tex and Oeko-Tex labels – the former ensures their durability whereas the latter certifies that it is free of most harmful chemicals. 
Blackout curtains are valuable investments to your home. Let Acacia Fabrics help you make the right choice!
References:
If you are searching for the perfect curtain to express your personality at home, talk to our sales representatives in here.