32 Koleksi Langsir Terkini dan Moden untuk Rumah
by KAREN CHAN
Very soon it's the Hari Raya season… and what better way to celebrate the season than to spruce up the home with lovely and fresh looking curtains to change the look of the home? Have you noticed that a living room can be transformed almost immediately with just a change of color or just by replacing the curtains with something different? In addition to brightening up the windows in your home, you may also experience the ripple effect to create more beautiful changes all around.
When we go online and browse we see a lot of options for curtains on sale – some even very, very cheap. But by now, you would have heard of lots of scary tales and of course warnings of simply buying products online. Coz what you see nowadays are just not what you might get. Period.
Some feedback such as, "…the curtains were dirty or damaged when they arrived", "The edges were frayed..", and "the sizes were wrong", " the color looks different.." and many, many more. And returns may not be easy, and if you hadn't experienced it yet, after some contemplation, you might even not want to try ordering it. Yet, some may have positive experiences, nevertheless not too many.
With custom made curtains, you do not usually have such problems as the curtains specialist would have done the measurements and sewn the selected curtains without you going through the hassles of making mistakes or even encountering problems such as mentioned earlier. With the latest advancement in technology, Acacia Fabrics® has launched BVA Fabric Explorer app for mobile phones to reduce selection time and making the choices easier and faster from the comforts of your own home. What with the current MCO (Movement Control Orders now in force.)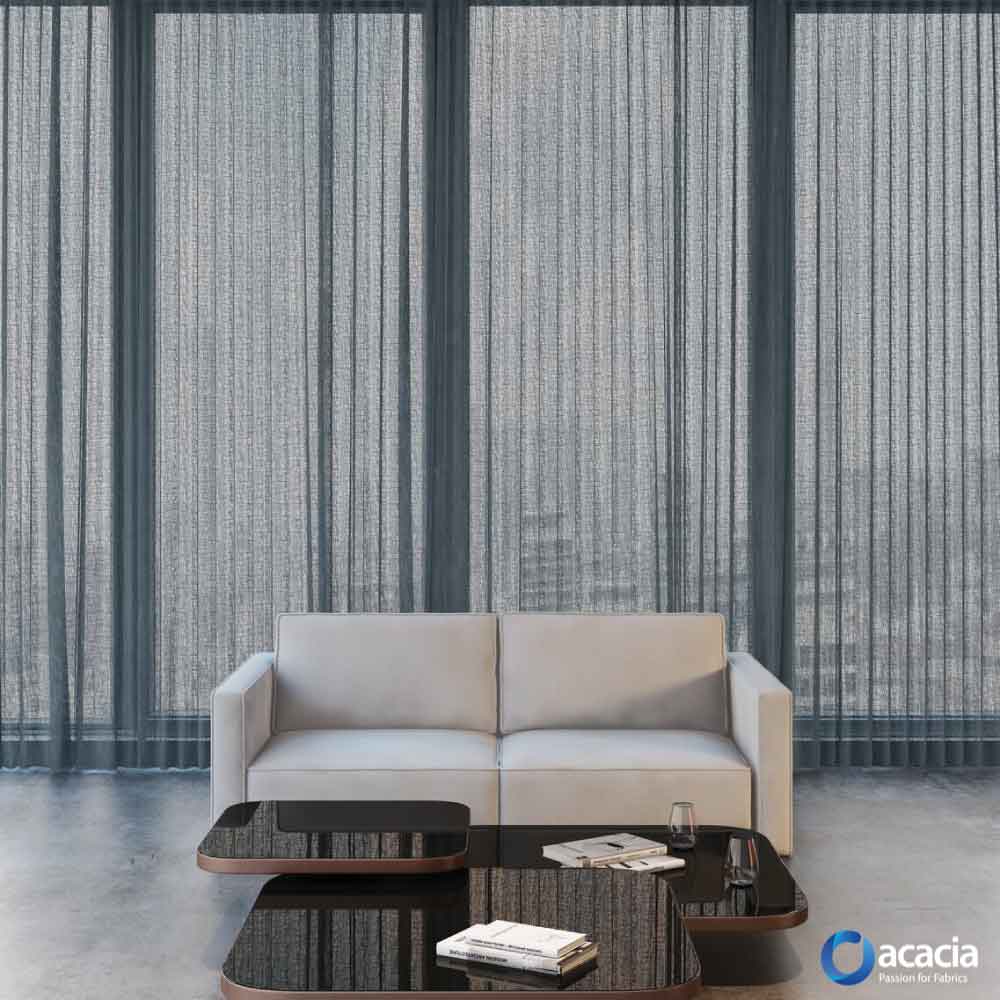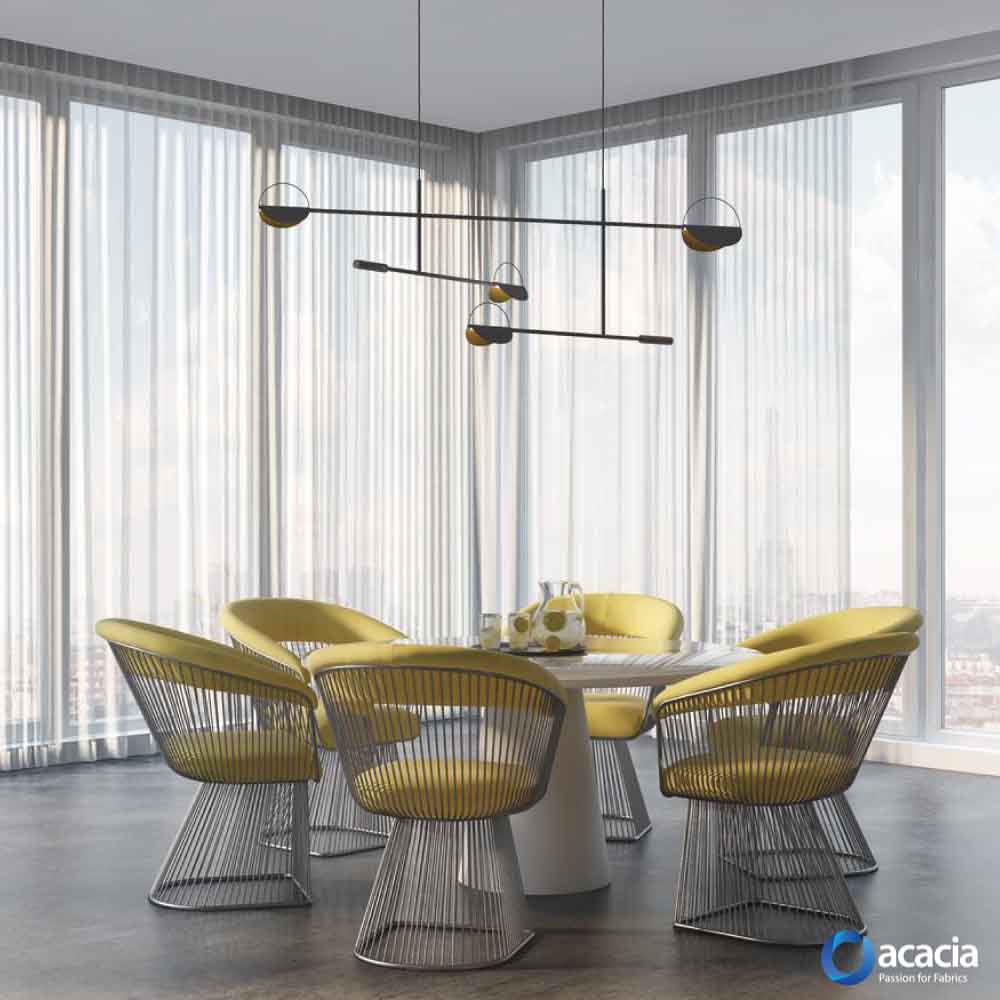 To ensure that our clients have the most positive experience, Acacia Fabrics® has made online offline shopping of curtains a breeze for you. Through our mobile app, you can now browse the entire fabric library we have from the comforts of your own home. You will only need to send us your measurements over to us or our appointed Acacia® dealers can provide site measurements for your custom made curtains. The designs and choices are enormous. With the guiding hand of our appointed dealers you can view selected and recommended fabrics with ease and confidence. Access to the app is 24×7..
If you wish to measure your own curtains, you may like to follow the suggestions below (for new homes/new window sizes)..
NON STANDARD SIZED WINDOWS – How To Decide The Height?

When your windows have a height exceeding standard height such as 6 feet (or 72 inches or 180cm). How do you decide the height? For most windows, the frames of the window are well below the ceiling at least by a good 2 feet.

Some however, may like to have more or less the suggested allowance above, and by installing the curtains from the ceiling down, you will most likely be able to obtain a professionally draped look as you will have just created an illusion of height that will compliment your home or office better, i.e. having a better visual space for the particular room.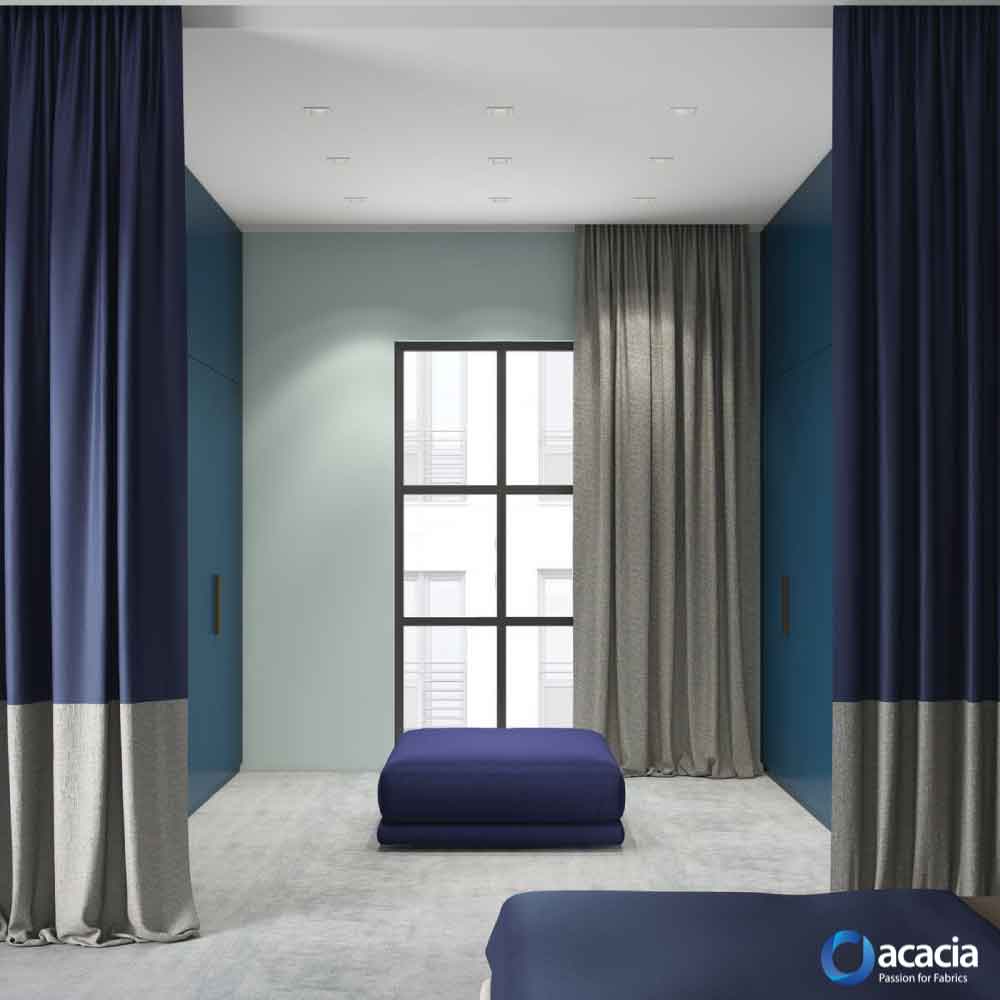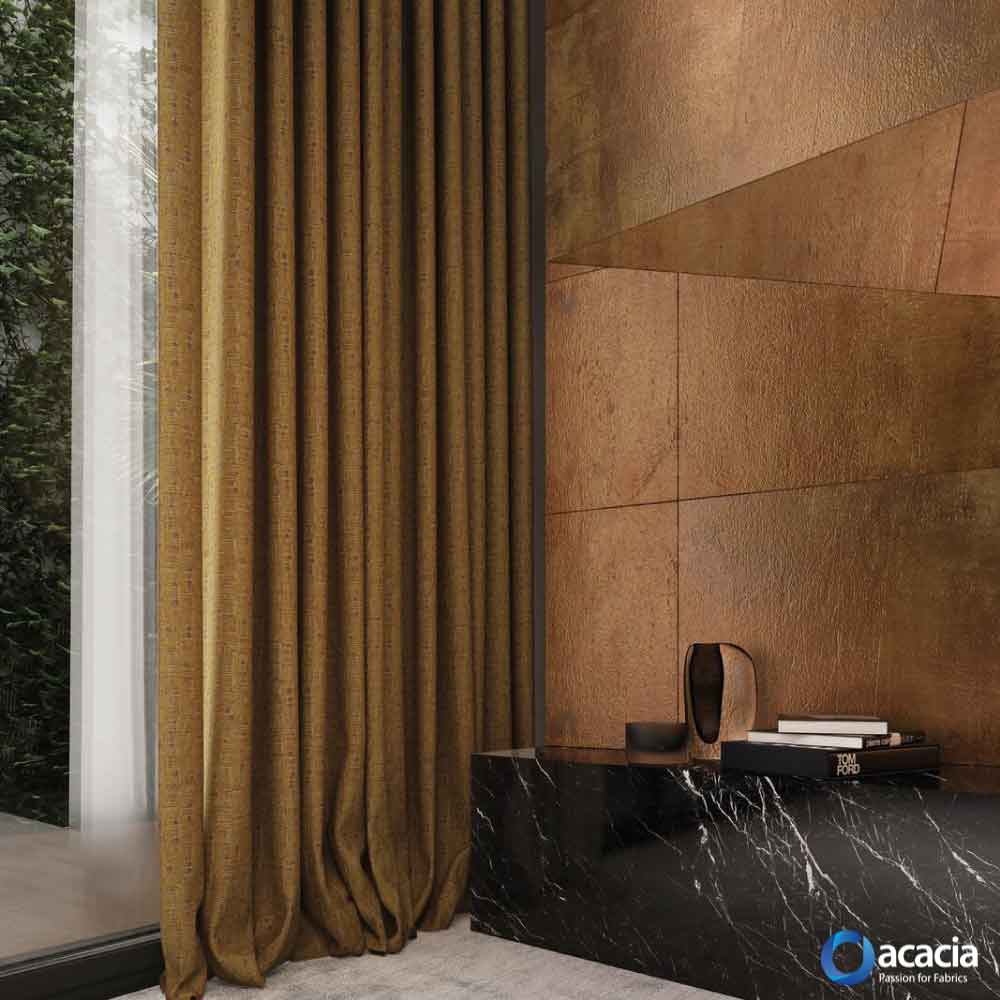 Most interior decorators or curtains specialists will recommend ceiling to floor height for best outcomes. Should you agree to have such a height, most likely you will have ended up with curtains exceeding 9 feet or even 12 feet by today's standards. Measurements can be taken with a measurement tape of at least 9m length, or using an electronic measurement tape. As a point of interest, a lot of fabrics are available in wide widths and hence a finished height of curtains around 100"-106" (inch) or 2.5m height may achieve a cheaper budget overall, as compared to a window with a height exceeding this limit.
For taller windows, I may suggest that you use plain fabric for a continuous elegant look. Alternatively you may add some panel of design across or even opt for patterned fabric throughout the entire length.
As for the width of the window, sometimes if you have a small space left, its best to finish the curtains wall to wall, i.e from one end of the wall to the other end. The finished visual will make your room look larger and enhance the structure overall. If you wish to just have normal allowance, the minimum allowance is usually 5-6"on both sides of the window. For more light gaps reduction on the sides, you may apply up to 12" on either side, depending on the severity of the light passing through the sides. Most designers may also apply wall to wall to cut light off to the edge of the walls.
For windows that are very close to each other you may like to take the size as per a single window to reduce the breaks. Alternatively, you may also use this to your advantage and create a special look of a row of small windows to your overall design.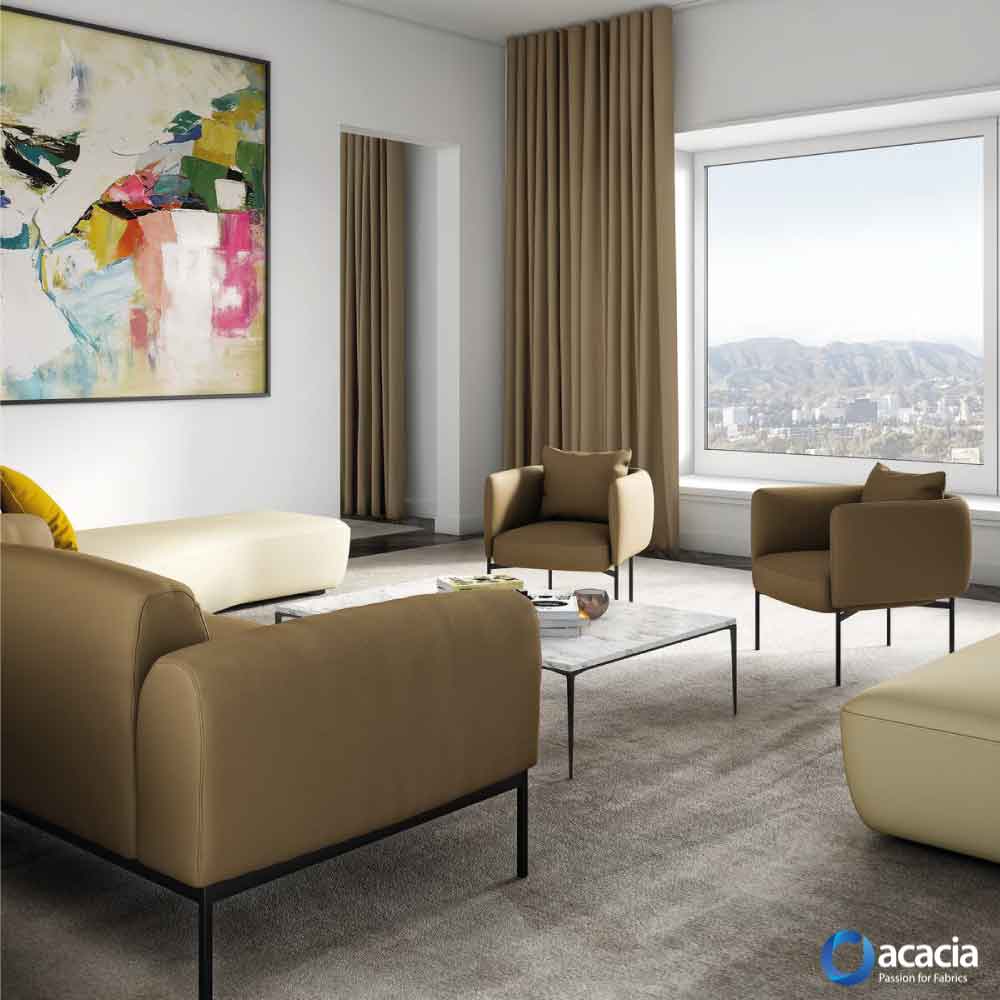 INSUFFICIENT STOCKS OF READY-MADE CURTAINS

Another very valid reason why you will need to have custom-made or made-to-measure curtains is because most commercial curtains do not have the same design in more than 10 sets. If you have large sliding doors and windows, you will require more than a single width size of 4ft, or 5ft, and it is quite likely you will have much difficulty to find the exact same fabric for these.

In a medium sized home, it is quite likely there will be a sliding door and at least 2 windows in the Living room. If you are very lucky, the quota of commercial curtains, if not already taken by someone else, you might be able to find a design or color that you may like and something that fits the sizes that you may be looking for.

Even if you are in a hurry to get the windows covered, I would suggest that you obtain a temporary covering whilst the custom ordered curtains are being done. You will be delighted to learn that there will be services offered by the interior decorator or curtains specialist near you that will help to give you some privacy for your windows whilst they prepare the curtains you need.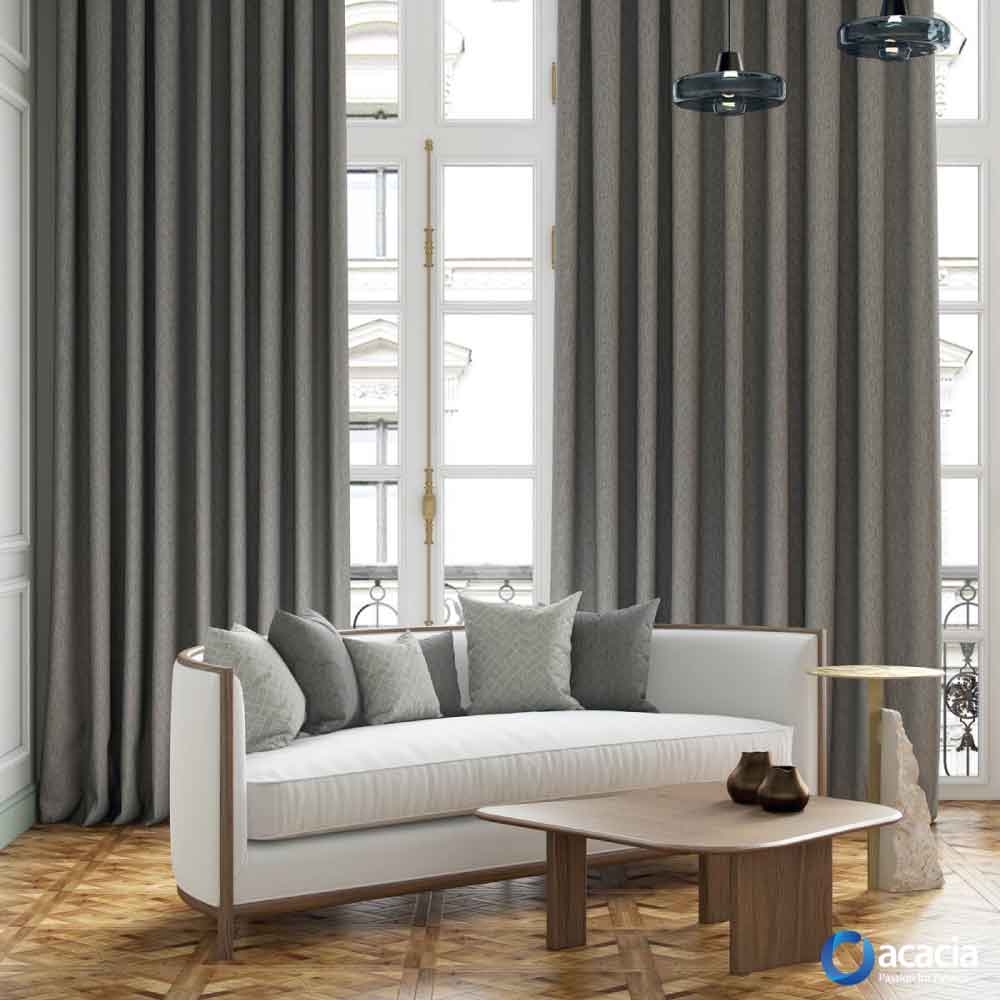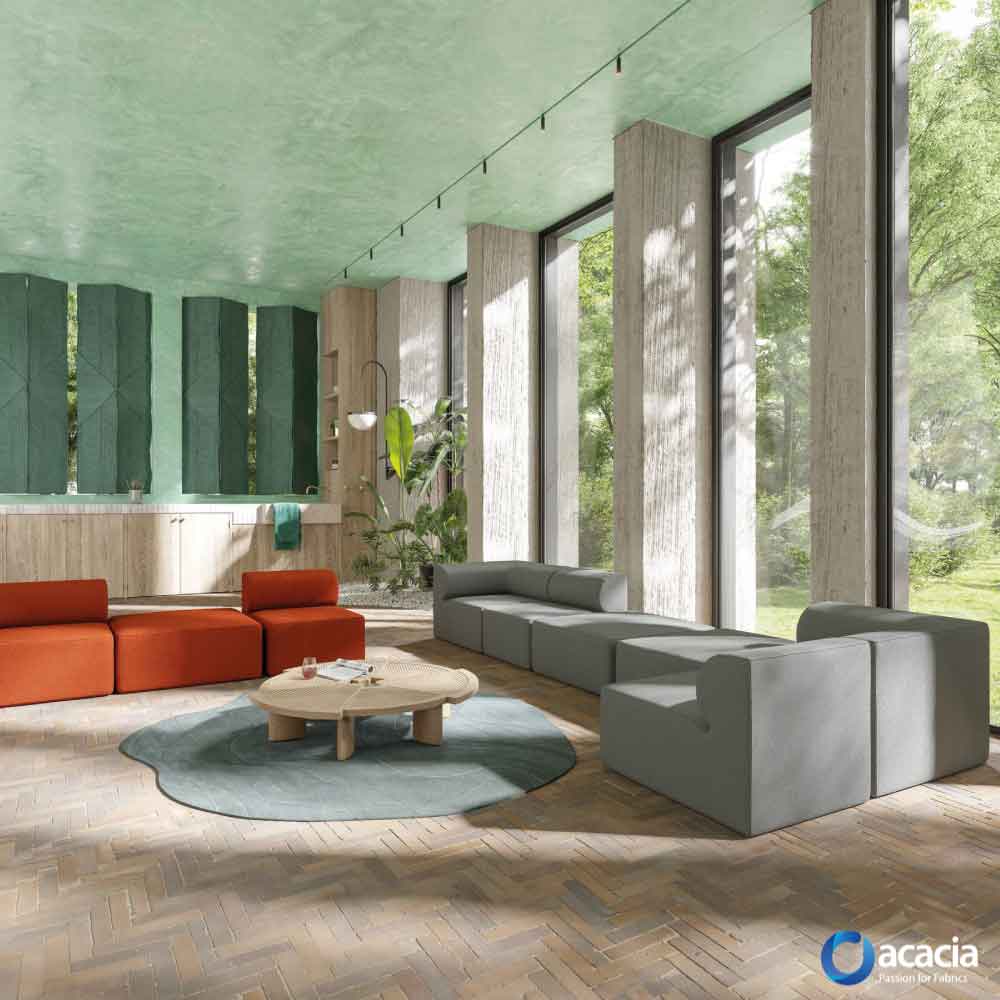 In such cases, not only your investment will be worth more than the money you spend, it will also look much better as custom made curtains have proper seams and joins and drape beautifully as your professional curtains specialists will ensure they hang beautifully from the selected accessories such as rods, curtain tracks and/or even roman blinds. The latter items may also be an additional headache for newbies if you are not familiar with them. Leaving these to the experts most likely will save you both time, money and costly mistakes.
The difference in pricing may be just a small amount, so do take time for a quote to be done or just speak with your nearest curtains specialist.
From Order To Delivery

Custom made curtains offers a seamless step of service from order to delivery or installation. The product will be properly hooked or installed and checked again at the site. No stress and positive customer experience.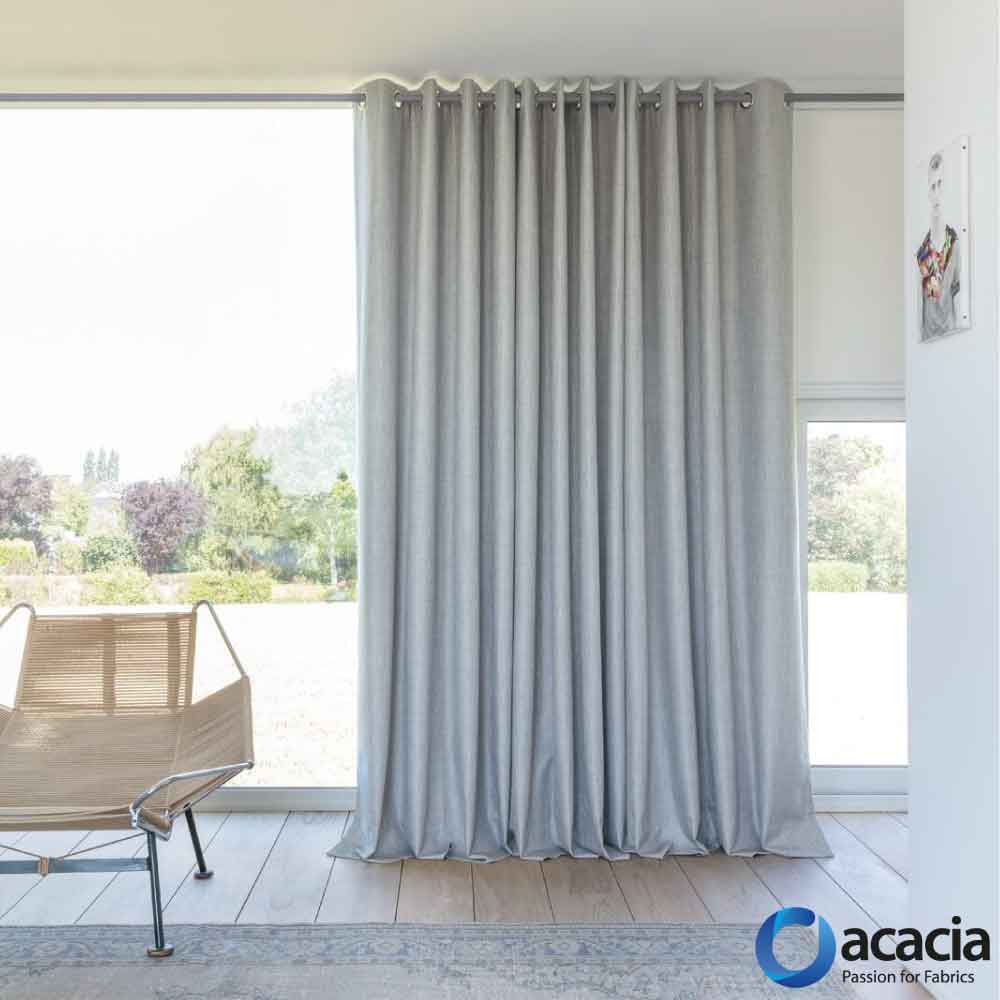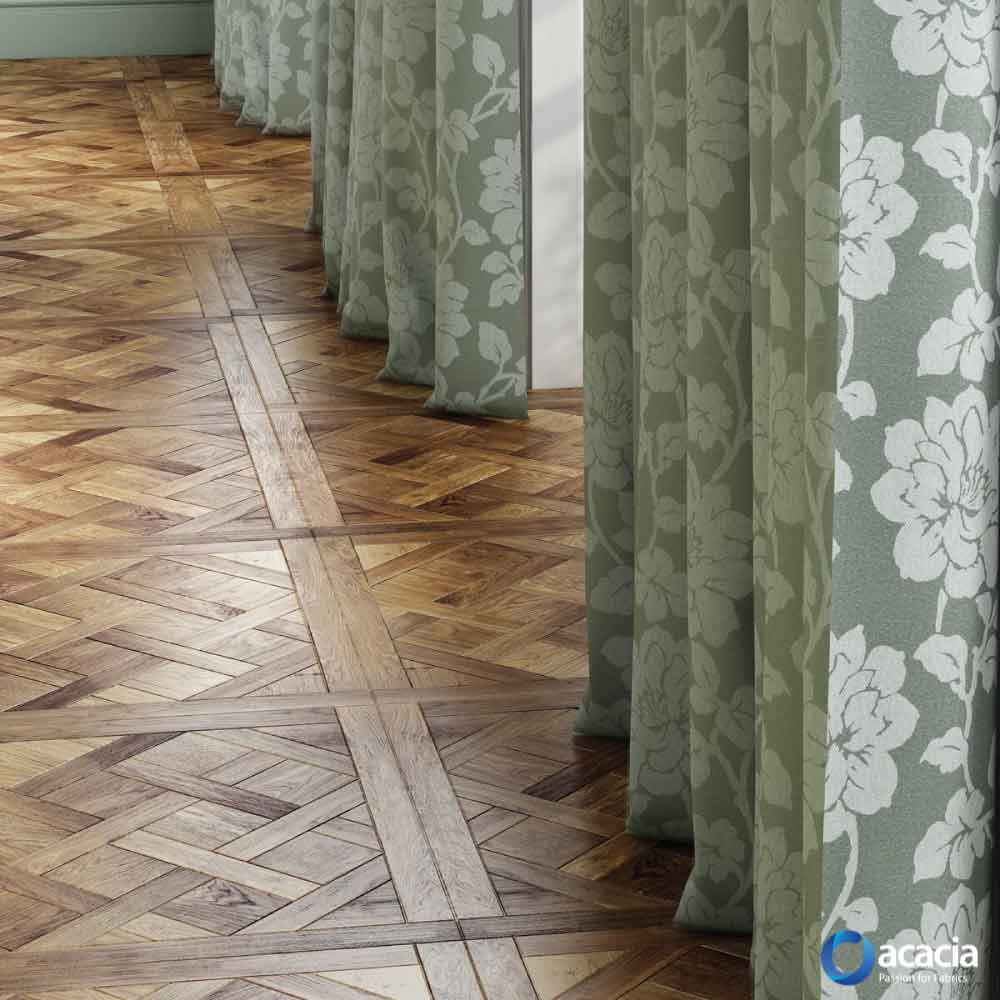 WHY ACACIA FABRICS?
ACACIA Fabrics is dedicated to bring the latest designs and top of the range curtains fabrics with reasonable price to the doorstep of every home. Stringent quality control in our production processes ensure every user is safe from dangerous chemicals and these claims are internationally verified and attested by LABOTEX® France and international ISO requirements. Such stringent checks also ensure quality for architects and project consultants to meet projects that demand long term performance for its individual functional and design purposes.
Not only that, our collaboration with top of the line designers ensure that your selections are always ahead of trends and are well-made for every discerning user. The well-coordinated designs also ensures every room and seating sofa gets ample creative feed for every imaginable look or ambience designed. 1563
If you are searching for the perfect curtain to express your personality at home, talk to our sales representatives in here.