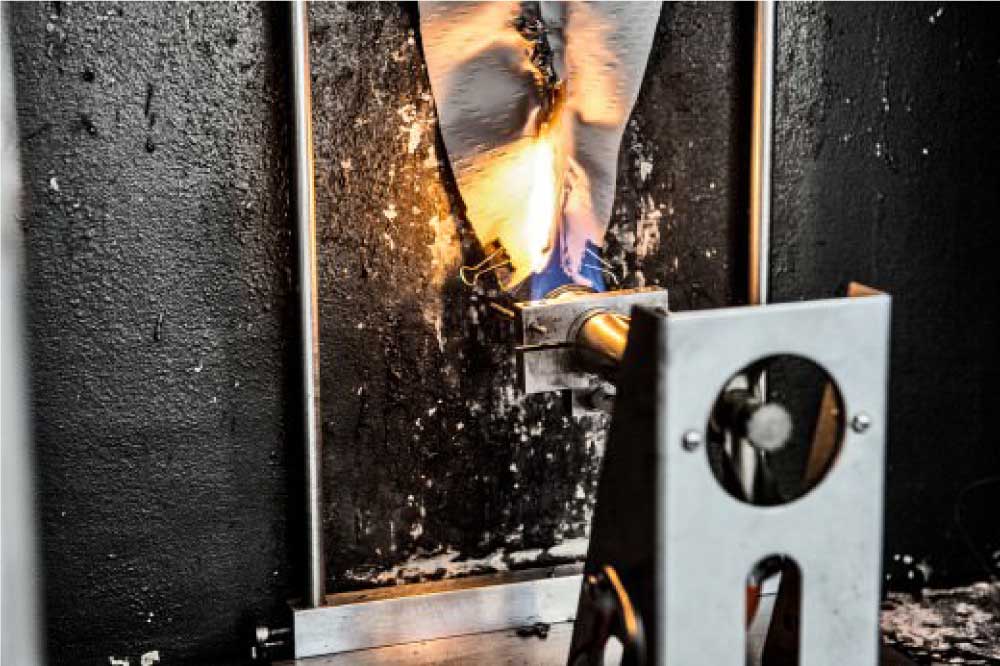 Labotex is very proud to be an accredited laboratory under the ISO 17025 standard audited by BELAC. This means any test performed in our laboratory is fully accredited under the ISO standard.
The description of ISO 17025: General requirements for the competence of testing and calibration laboratories.
To gain the ISO 17025 Labotex underwent an extensive auditing process performed by BELAC, a Belgian governmental institution which is the National Secretary of Economics Affairs, Department quality & innovation.
Labotex believes that it is only through an in-depth scientific understanding of the performance and behaviour of fabrics that a consistently high quality can be achieved. Whether your market is local, national or international, Labotex will test your fabrics for you, helping you ensure that your fabrics are always at their best.
Labotex performs a wide range of mechanical tests (including the Martindale and Wyzenbeek tests) according to the strictest standards laid down by leading international organisations. These standards include:
ISO (International Standard)
EN (European Standard)
BS (British Standard)
IMO (International Maritime Standard)
ASTM (American Standard)
Both the Martindale (International) and Wyzenbeek (American) tests assess a fabric's resistance to abrasion (scuffing, scratching, wearing down, and rubbing away). These two methods are commonly used to predict durability. Actual performance is determined by many factors, including:
Fibre content
Weaves
Finishes
Maintenance
Cleaning
Usage
Durability of an upholstery fabric is a complex combination of a number of performance tests that, in addition to abrasion, includes seam slippage, piling, tensile strength, and usage.
However, you cannot assume that if a fabric scores 30,000 Wyzenbeek, it will definitely score 40,000 Martindale. That would simply be wrong. The Martindale could be higher or lower: you have to test it to know for certain. For example, with Heavy Duty usage, you might specify 30,000 double rubs Wyzenbeek OR 40,000 cycles Martindale method.
Acacia Fabrics @ Jalan Enggang.